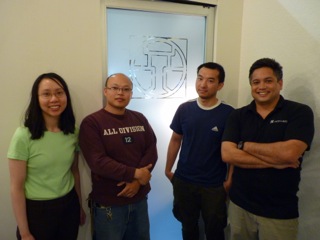 Aion LED is three for three! When the custom lighting fixture company was hiring they listed three open positions on the SFMade job board and filled all of them with our help, and with help from our workforce partners, Mission Hiring Hall and the Laney College Machine Technology and Industrial Maintenance Program. 
The new team members include Sunny, Electrical Assembler; Daniel, Bench Technician; and Yvette, Administrative Assistant. They're all full time and learning the ropes quickly. "I studied welding and electronics, but I've learned new skills here like soldering, assembly, and measurement," said Sunny.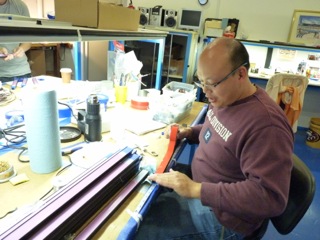 "Sunny, Yvette and Daniel are continuing to learn and be productive members of the team," said partner Christine Ironfield.